Solas Crystal Shop and Wellbeing Centre
Welcome to our healing space here at Solas, a nurturing & nourishing place.
A healing space in the heart of Horsenden Woods, in Perivale, Ealing.
We provide a range of Holistic Therapies, Sound Bath Meditations, Workshops and Courses, as well as a beautiful shop full of wonderful Crystals.




Solas is Open 7 days a week
Located in the peaceful surroundings of Horsenden Woods, Perivale, in the London Borough of Ealing, Solas offers bespoke Holistic Therapies in Reflexology, Massage, Crystals & Energy, and weekly Sound Baths.

COMPLEMENTARY THERAPY COURSES AND TRAINING
We run a wide range of Workshops and Courses: Crystals, Energy, Bach Flowers, Meditation, Reflexology CPD Courses, Massage Therapy Courses.

CRYSTAL SHOP
Our Crystal & Gift Shop stocks a wide selection of Crystals, Jewellery, Tibetan Bowls, Lamps, Essential Oils, Bach Flower Remedies and various holistic products.

Solas Crystal Shop is open Saturday 10:10am - 4pm & Sunday 12pm - 4pm or during the week by appointment: please contact us to book a visit.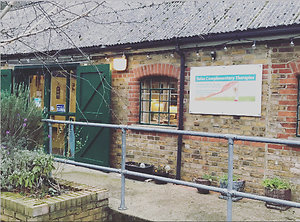 Treatments can be booked via email or by calling Solas directly

email: helloSolas@hotmail.com
call: 07397213167

Parking is free at Horsenden Farm, Horsenden Lane, Perivale, Ealing.

Our Gift Vouchers can be purchased online for any value: vouchers are redeemable in our crystal shop and therapy rooms.
Therapy Rooms:
Therapies are by appointment only.

Specialising in a range of Reflexology and Massage therapies, we take an holistic approach with a full consultation prior to treatment.

Pain disrupting your quality of life, book a consultation and see if we can help.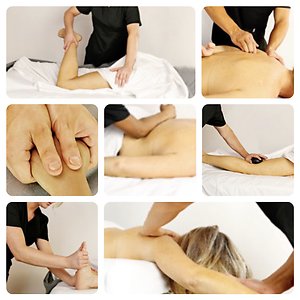 We accept GP & Insurance referrals for Remedial Massage and Reflexology
Aromatherapy
Massage Therapy
Holistic
Deep Tissue
Hot Stone
Sports Massage
Pregnancy Massage
Fertility Massage / Abdominal Massage
Natural Lift Facial Massage/Facial Rejuvenation
Indian Head Massage
Reflexology
Reflexology
Maternity Reflexology
Reflexology Lymph Drainage (RLD)
Structural Reflexology®
Meridian Therapy & Reflexology
Baby Massage & Baby Reflexology
Gift Vouchers
These can be purchased for any value and used against a therapy of choice.
Gift Vouchers can be redeemed for full or part payment of the treatment.

An ideal gift, we'll take care of the rest!

eVouchers available to online

Gift Vouchers (GV) Terms & Conditions
GV can be purchased directly at Solas or online.
Payment can be made by cash, bank transfer, credit card, or via Sumup online link.
Gift Vouchers are redeemable only at Solas.
Gift Vouchers are non-refundable and cannot be exchanged for cash.
Vouchers are valid for twelve months from date of purchase.
Vouchers can be used in the Crystal Shop and/or the Therapy Rooms.

MEET THE TEAM
Sarah Masterson

Founder of Solas School Of Complementary Therapies, Sarah is a qualified Tutor and Holistic Therapist.
Sarah teaches diploma level courses in Massage and Reflexology and facilitates classes in Aromatherapy, Hand Reflexology, Baby Massage and various Complementary workshops.
Dawn Wood

Dawn is a qualified Crystal and Energy Healer, and facilitates regular Meditation classes.

For Full details & Booking www.lightandbodyspace.com
Keely Wright

Keely is a qualified Complementary Practitioner specialising in a range of therapies for improved health.
Recognising the importance of self-healing, Keely holds regular meditations and assists with varying holistic workshops here at Solas.
Mind Full or Mindful?
Click on the image to view our Self Help Guides, free to download for personal use;