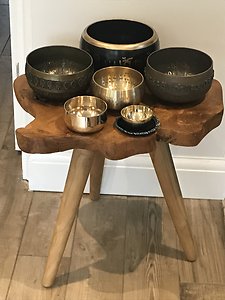 Sound Bath Meditation
Experience the healing vibrations of Sound in our weekly Sound Baths.

Sunday and Thursday Mornings
Time: 10am - 11:30

Fee: £21

Spaces are limited so please contact Solas to book your place.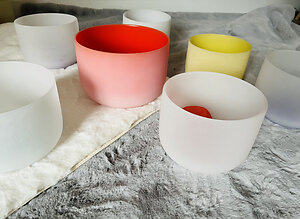 What happens at a Sound Bath:
Find a cosy spot, sit down, relax, pause, take a slow breathe.
Seated or lying down comfortably, under a warm blanket or two, we begin with a relaxing meditation.
Gently and slowing a succession of sounds are introduced, intentionally played to soothe, trigger and finally harmonise.
Known as a Sound Bath as you are Bathed in Sound: waves of energy that move around and through the body, immersed in waves of healing energy.
Sound vibrations intensifying and integrating, to rejuvenate and rebalance the mind, body & soul.
The Sound Bath is a combination of Tibetan Bowls, Quartz Singing Bowls, Gongs, Drum, Koshi Chimes and other percussion instruments.
Played in a harmonic sequence, musical tones, varying intervals and rhythms to trigger and release, and overall restore balance.

Some Of The Many Benefits of Integral Sound Healing:
Enhances Relaxation
Greater Sleep Quality
Lowers Blood Pressure
Reduces anxiety
Improves Mood
Increased Focus and Clarity
Boosts Circulation and overall Wellbeing



"Everything is energy and that's all there is to it. Match the frequency of the reality you want and you cannot help but get that reality" —Einstein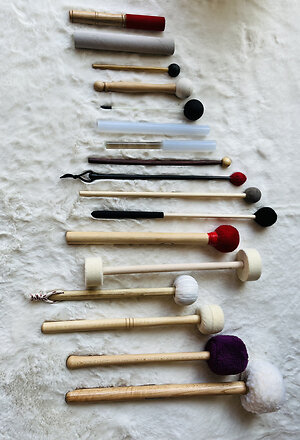 DATES:
Sunday Mornings 10am - 11:30am

Weekday: Thursday Morning 10 - 11:30am

Fee £21

ATTENDING A SOUND BATH:
Please arrive at least 10 minutes before start time.
For your own comfort it is advisable to wear something cosy, you may also want to bring a pair of warm socks.
Blankets and cushions are provided.
Cautions
Please inform Solas at the time of booking if you have any medical conditions or are undergoing any medical treatment: you may need to consult your doctor prior to attending a Sound Bath.

Care is required for
• People with cardiac pacemakers, artificial heart valves, or cardiac arrhythmias
• People with a stent
• People with a shunt
• People with a deep brain stimulation device (DBS)
• People with epilepsy
• Pregnant women (as a precaution in the first 12 weeks of pregnancy)


"In sound we are born, in sound we are healed" Mehtab Benton Gong Therapy
Meditation with Dawn Wood
Dawn is a lightworker ​committed to following her soul purpose as a healer and bridge to spirit.
She is highly sensitive and perceptive to energy and works on many levels to bring in more clarity, harmony and balance.

Dawn trained at the Academy of Inner Resonance and is a member of the Federation of Subtle Energy Medicine.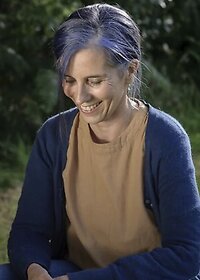 Dawn is running meditation groups focusing on direct experience of the subtle energy field.

The sessions include attuning to crystal energies and will begin with crystals that have a cleansing and clearing quality, restoring wellbeing and harmony.
These classes will help you to strengthen your connection and your energy field. You will develop an increased level awareness and work higher frequencies that will help you to raise your vibration.

Feeling, listening, sensing and going within. Mediation is a deeply yin practice, soft, gentle and surrendering.

Booking and more information please visit www.lightandbodyspace.com
Meditation
Take a few minutes each day to centre yourself and breathe.
This will induce calm and give you a sense of control.

• Place your feet firmly on the ground

• Imagine roots extending from your feet going deep into the earth, anchoring you: this is giving you stability and a renewed strength.

• Straighten your back and allow your shoulders to drop

• Close your eyes

• Breathe in deeply through your nose for 4 seconds

• Hold the breath for 4 seconds

• Exhale through your mouth for 7 seconds

You will find that your timings will get longer the more breathing exercises you do.
Repeat this 3 times, three times a day or any time you begin to feel overwhelmed.

⭐️ Don't underestimate the power of positivity; in a world of energy, focus on the good, find solutions to help each other, make the necessary changes to rebuild a better world.

This is a time of change, a golden opportunity to truly reflect on how we live, how we behave towards each other and how we treat our wonderful planet.